THE TOP-RATED WEST HOLLYWOOD LIMO & PARTY BUS SERVICES!
By: AMERICAN LUXURY LIMOUSINE
West Hollywood, an independent city in LA County with less than 40,000 residents, is an unusually popular destination for limo services. Our limousines are daily visiting and transversing the Hollywood area. Whether for party bus rides or regular limousine services, this city is a hotbed for beloved limo stops. During weekends, clients throughout Southern California rent limo/party buses for nightclub and bar-hopping in Hollywood. These clubs include some of the most visited nightclubs in all of LA County, making Hollywood world-renowned for its party and lively nightlife scene.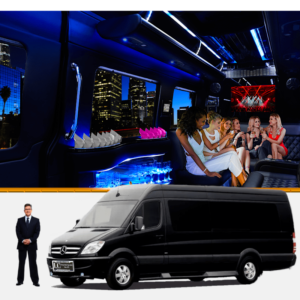 For limousines in West Hollywood, some frequently requested sites include the Sunset Strip, an LA favorite for both tourists and locals alike. Others include The Comedy Store, Whisky A Go Go, Roxy Theatre, Melrose Avenue, and the Abbey. A number of hotels are also regularly visited, including The London, EDITION, Montrose, Chamberlain, Mondrian Los Angeles, Andaz, and the Standard. Restaurants are visited routinely by limos in West Hollywood, including great eateries such as Cecconi's, Connie and Ted's, Gracias Madre, Lucques, Tesse, Aburiya Raku, Norah, and Rosaline. This city is also home to a wide range of Los Angeles landmarks and attractions, all common stops for limos.
The city, which is famous for its LGBT-friendly culture and trending nightlife, lies adjacent to the Hollywood district of Los Angeles. West Hollywood also borders the affluent communities of Beverly Hills and Beverly Grove. American Luxury Limousine now serves ALL of Southern California with the region's largest selection of party buses and limos.
CHECK OUT OUR BLOGS

WHY CHOOSE US?
BEST-RATED IN WEST HOLLYWOOD!
ALL LATE MODEL LIMOUSINES AND BUSES
TWENTY PLUS YEARS OF EXPERIENCE
ALL LIMOS EQUIPPED WITH LATEST HIGH-TECH
COURTEOUS AND CERTIFIED CHAUFEEURS
24/7 CUSTOMER SERVICE HOTLINE
AMERICAN LUXURY LIMOUSINE NOW OFFERS SOCAL'S BIGGEST LIMO FLEET!