Malibu Wine Tasting Tours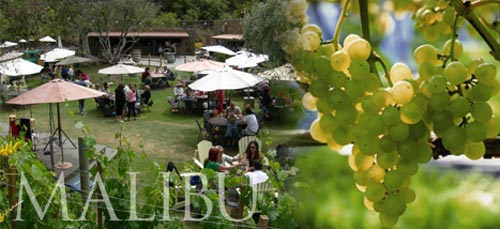 Consistently ranked as one of "Malibu's Best Tours", Santa Barbara County Limousine provides exclusive access to our clients that is usually only available to wine club members. Our exclusive access allows upgrades, private table reservations, discounts, and extras that no others can offer. The best part, due to our history and valued relationship with the wineries, we can do all of this and still be the Best Value Guaranteed service! The Malibu area is a burgeoning region with the perfect climate for producing outstanding wine grapes of many varietals. The wines coming out of this idyllic setting are distinctive and delicious. Malibu wineries and tasting venues are conveniently located and provide a unique experience… One that is casual and filled with leisure and music. You can enjoy your wine tasting while gazing at the ocean views, or while surrounded by the lush, green hills of the breathtaking Santa Monica Mountains. Surf, sand, and exquisite taste make the Malibu area the place to truly experience Southern California in a bottle.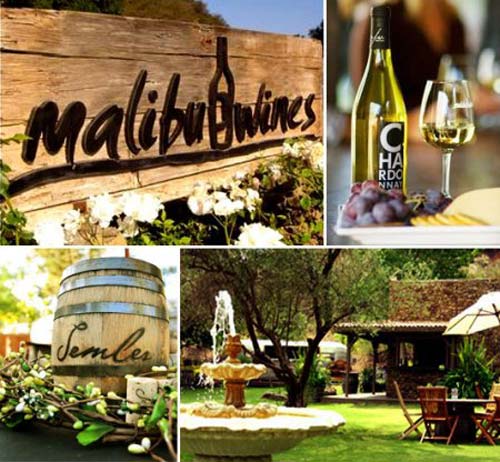 Whether you're visiting the Los Angeles area or you're a local, our limousine wine tour provides total enjoyment and a great day escape. Let us guide you on your next Malibu limousine wine tasting. Call Santa Barbara County Limousine today. Our professional staff is committed to exceeding your expectations. Call Whether you are a first-time visitor, a wine novice, or an experienced connoisseur, we can custom design a Malibu wine tour itinerary to meet your needs. The following are just some examples of popular Malibu wine tours. If you would like to design your custom itinerary, make a reservation online or give us a call today at (805) 494-8313 to discuss your event with one of our friendly staff.
BEST SELECTION! BEST VALUE! BEST SERVICE IN SOUTHERN
CALIFORNIA!!
OUR REVIEWS SAY IT ALL & WE GUARANTEE IT!!