SHERMAN OAKS BEST RATED & AFFORDABLE LIMO SERVICE!
By: AMERICAN LUXURY LIMOUSINE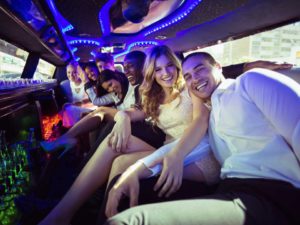 Sherman Oaks, a beautiful LA neighborhood in the San Fernando Valley, is regularly visited by limo buses and limousines. With a population of roughly 70,000, Sherman Oaks borders Encino, Van Nuys, Studio City, and Bel Air. It lies adjacent to the Santa Monica Mountains. American Luxury Limousine of Thousand Oaks has provided limo services to this community for over twenty years. Besides Sherman Oaks, we also service all other communities in the valley, including but not limited to Calabasas, Burbank, Chatsworth, Glendale, and Woodland Hills. Not only do we offer Southern California's largest limo fleet, but we have an extensive selection of limo/party buses, sedans, SUVs, vans, and other luxury vehicles.
Limos are frequently rented for shopping adventures in Sherman Oaks. It is home to the Galleria mall and Westfield Fashion Square, two popular destinations for limousines. Many eateries as well can be found at the Galleria, Westfield, and along Ventura Boulevard. Many A-rated restaurants here are often visited by limo services, including Panzanella, Mendocino Farms, Blu Jam Café, Gyu-Kaku, Sweet Butter Kitchen, and the Harvest Bar. Other in high demand sites are the Castle Park, Skirball Cultural Center, and Casablanca Salon. Limousines are also often booked from Sherman Oaks to wine country. We offer a wide range of wine tour options to wine regions such as Santa Ynez and Malibu Canyons. Limos can be used for local wine-tasting, including to venues such as On the Thirty and Augustine Wine Bar.

WHY US?
TOP-RATED IN SHERMAN OAKS
ALL LATE-MODEL LIMOUSINES
20+ YEARS OF EXPERIENCE IN LA
LATEST HIGH-TECH FEATURES IN ALL LIMOS
EXPERIENCED, PROFESSIONAL, & CERTIFIED DRIVERS
24/7 CUSTOMER SERVICE
Now Offering SoCal's Largest Limo Selection!!